What is a Consumer Proposal?
A consumer proposal is a formal process you make with your creditors to pay back a percentage of what is owed to them or extend the time you have to pay off the debts, or both. It protects you from creditors' harassing phone calls, garnishments, and legal threat. A Proposal can only be made by a Licensed Insolvency Trustee. It is designed with your financial situation in mind including the payment schedule, which is based on your income, living expenses, and family responsibilities and circumstances.
Can I File a Consumer Proposal ?
Anyone who is unable to meet his/her payment obligations can file a proposal.
If your debts are less than $250,000 (not including the mortgage on your primary residence), you can file a proposal.
If you have joint debts (less than $500,000 combined) with your spouse or someone else, you can file a joint proposal.
How can a Consumer Proposal benefit me?
A proposal can:
Relieve the stress of creditors calling and demanding payment;
help you reach an agreement with all your creditors at the same time;
reduce the total amount you owe by up to 70% or more;
Stop all creditor legal proceedings against you.
begin repairing your damaged credit rating;
prevent further interest charges from accumulating on your existing debt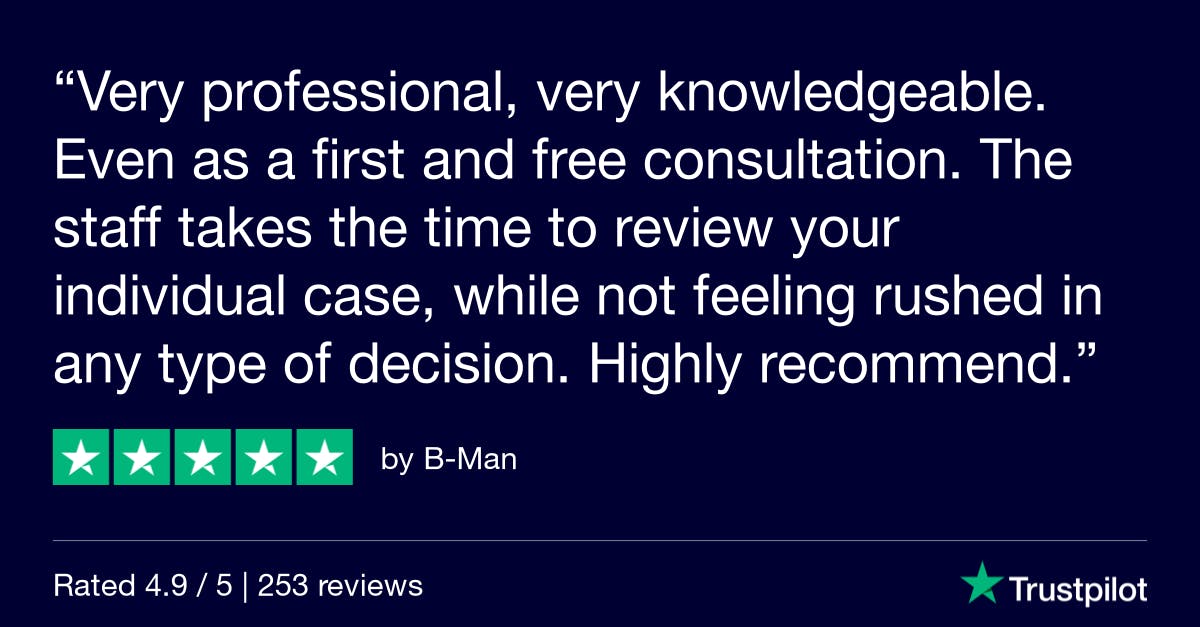 How does it work
Our Consumer Proposal contain a variety of terms, but majority consist of an offer to settle your outstanding debt by making one low monthly payments and/or a lump sum payment. This results in you repaying back a reduced debt amount usually in the range of 30% or less of your total debt. You pay the agreed-upon sum to your trustee, who will in turn, distribute the money to your creditor(s).
You may be able to make a consumer proposal, under which you can:
Offer to pay creditors a portion of what you owe.
Eliminate accumulating interest charges.
Make a reduced monthly payment.
Eliminate creditor phone calls and/or legal threats.
What Will Doyle Salewski Do For Me?
Doyle Salewski will:
Provide you free consultation to determine if, when, and how you should proceed with a consumer proposal.
Explain options other than a consumer proposal, such as consolidation loans, re-mortgaging your home, borrowing from family/friends, budgeting, proposals, and/or selling assets.
Provide you with personalized attention throughout your proceedings.
Deal with creditors on your behalf
Why Trust Doyle Salewski To Help You Reduce or Eliminate Your Debt
Our success rate in helping individuals like yourself overcome their debt struggles speaks for itself: we've been successful in all the cases we've taken on. This comes from experience. Since 1996, from Ontario and into Quebec, we've been helping Canadians make a fresh financial start.
We are compassionate, understanding, easy to work with and mindful of the communities we serve, evidenced by our commitment to charitable work (28 organizations and counting).
And we offer a free comprehensive introductory financial analysis and consultation so we can come to the table with ideas the moment you retain us. Looking to make a fresh financial start in Ontario & Quebec, Book Your Free Financial Analysis & Consultation . Contact us to learn more about Consumer Proposals in Ottawa.